PEARLS (Hi-Tech) Dentistry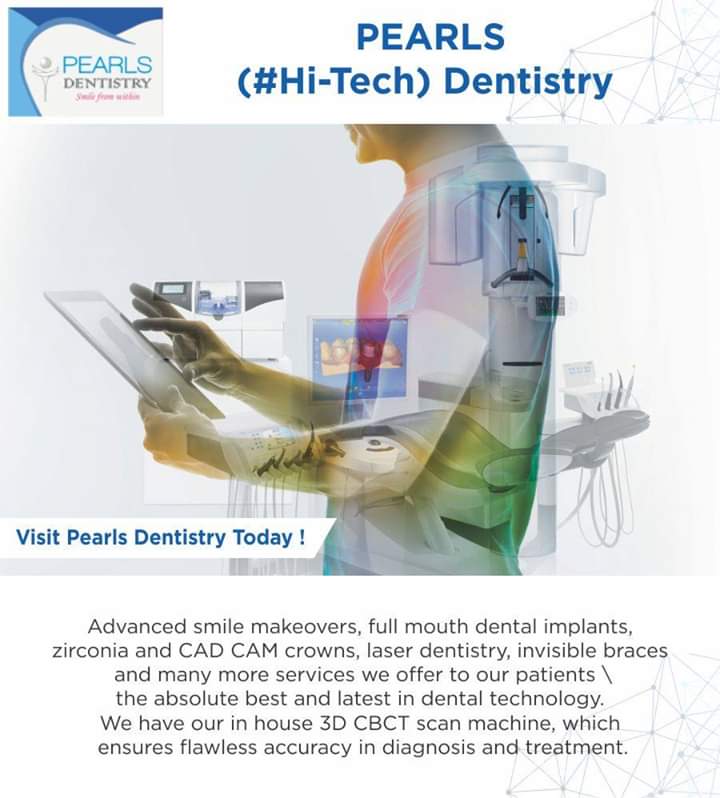 Advanced smile makeovers, full mouth dental implants, zirconia and CAD CAM crowns, laser dentistry, invisible braces and many more services we offer to our patients \ the absolute best and latest in dental technology. We have our in house 3D CBCT scan machine, which ensures flawless accuracy in diagnosis and treatment.
Smiles #Dentistry #Chennai #PearlsDentistry #DrArunkumar #DentistinChennai #DentalClinicChennai #Prosthodontist #SmileDesign #Dentist #DigitalDentalclinic #Today #Tooth #Teeth #Appointment #Doctor #digital #Happy #News #Visit #SingleVist #March #Wednesday #Time #DigitalDentistry — in Chennai, India.